A high voltage test facility focused on customer service
What does high-voltage electrical equipment have in common with your cell phone? Rigorous testing before public release. And, like cell phone testing, facilities to test high-voltage equipment are rare and specialized.
That's why Manitoba Hydro built its own.
Manitoba Hydro's High Voltage Test Facility (HVTF) primarily serves the needs of Manitoba Hydro, it also provides testing services to other electrical utilities, heavy industry, and academic research institutions. Manitoba Hydro's HVTF focuses on efficient, quality work with a heavy emphasis on customer service.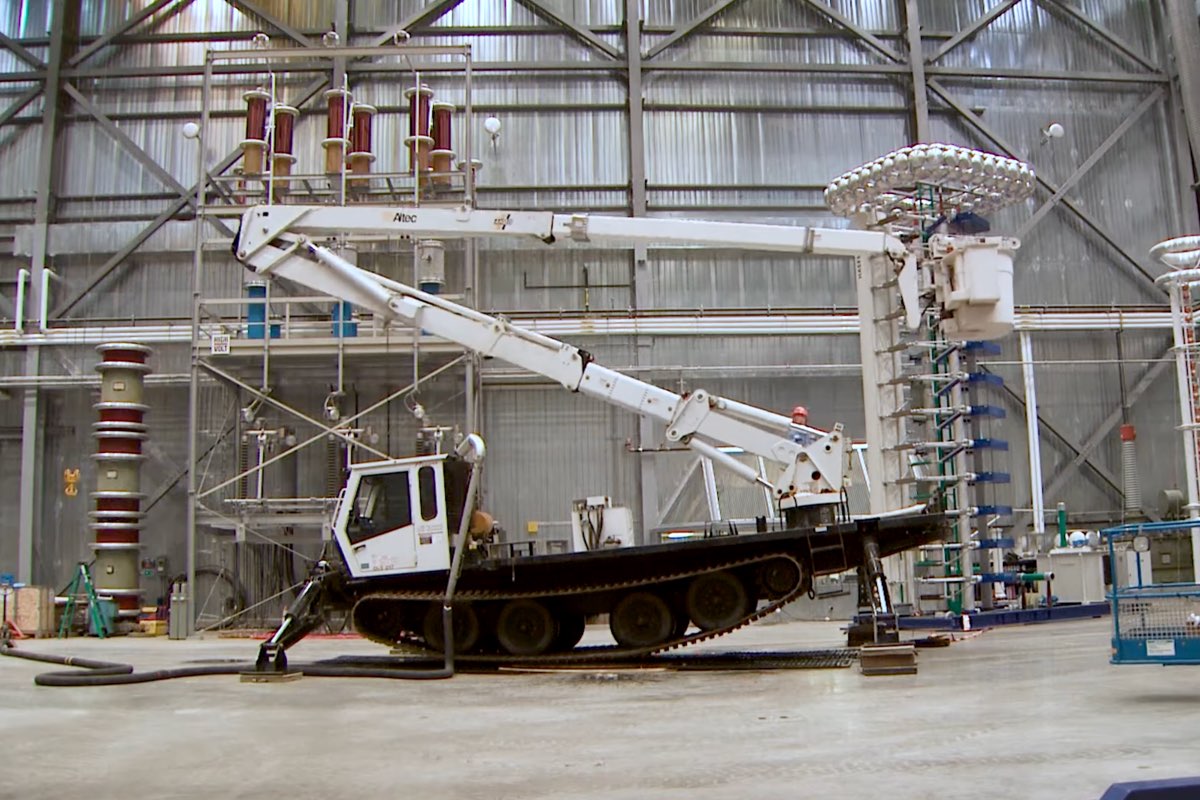 Manitoba Hydro's High Voltage Test Facility accommodates testing for a variety of industries and equipment.
The facility does high voltage acceptance tests on apparatuses, diagnostic tests, and evaluates electrical insulating materials. Having the HVTF means Manitoba Hydro can ensure its equipment meets the utility's rigorous safety and operational standards. Offering this service to other companies provides an additional revenue stream and opportunity for some staff to expand their knowledge on industry equipment. Technicians and engineers at the HVTF are always looking ahead; as they train further and their equipment is upgraded, the scope and availability of tests they can offer grows.
The HVTF opened its doors to external customers in 2014, and since then its revenue has grown tenfold and its list of satisfied customers is ever-expanding.
"Because we're new to this game, we have a lot of availability," said James Lambert, head of Commercial Services at Manitoba Hydro. "In this market, customers are used to waiting six months to a year for an opening in a facility. We capitalize on that by being very reactive and move things around to try and accommodate the external clientele more quickly. We're here when you need us to be here, and we provide the best customer service that you can find in this industry."
Manitoba Hydro owns the facility, but its subsidiary, Manitoba Hydro International (MHI), provides legal, administrative and marketing support for the HVTF external business.
Watch this video to hear from one of Manitoba Hydro's satisfied customers and learn more about the facility.
For more information HVTF testing services, email hvts@mhi.ca.